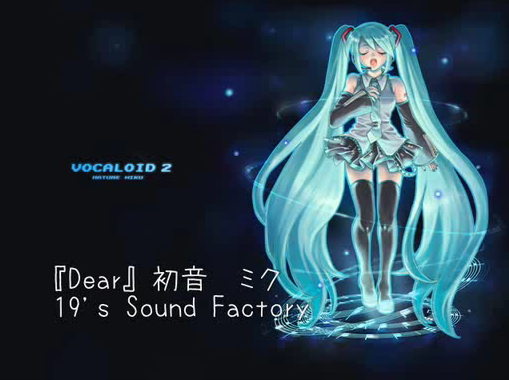 ---
Title: Dear
Composed by 19's Sound Factory
Original Vocal by Hatsune Miku
Piano Arranged by Marasy | 塩握 燕
Transcribed by 행님 | 塩握 燕
Download
Marasy 

塩握 燕  

Other links:
Listen Here! Niconico | YouTube
YouTube Player: arr. Marasy (Uploaded by rikutheshadow)

YouTube Score
: arr. Marasy (Uploaded by Kwonzart)
MP3 Player
: arr. 塩握 燕        [(
If the MP3 Player won't show try this!
)

Description
: A song about a bereaved boyfriend (or possibly husband, as stated in the lyrics that they were both wearing a ring the last time they were together). The girl sings her unchanging love and hopes the love with this song reaches him.
---
If you want to remove the sheet/midi in this site. And also tell me if you are the owner so that I will know. Email me here at my CONTACT.
---