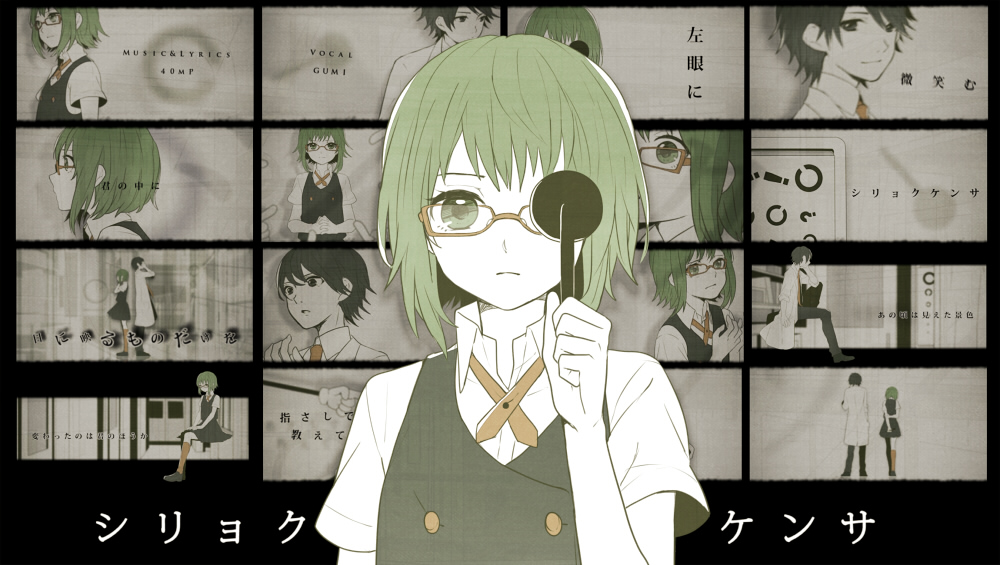 ---

Title: Eyesight Test / Eye Examination | Shiryoku Kensa | シリョクケンサ
Composed by 40meterP
Original Vocal by GUMI
Piano Arranged by
Transcribed by
Download
Other links:
Listen Here! Niconico | YouTube
Soundcloud Player:

Description: The song is from the point of view of the boy. The lyrics are somewhat vague, but it seems to be about a boy and a girl in a failing relationship where the girl can't see the "true" boy. The boy wants to correct her vision so she can see the real him. Shiryoku Kensa made its debut manga adaptation in the second volume of Comicaloid and is currently ongoing.
---
If you want to remove the sheet/midi in this site. And also tell me if you are the owner so that I will know. Email me here at my CONTACT.
---