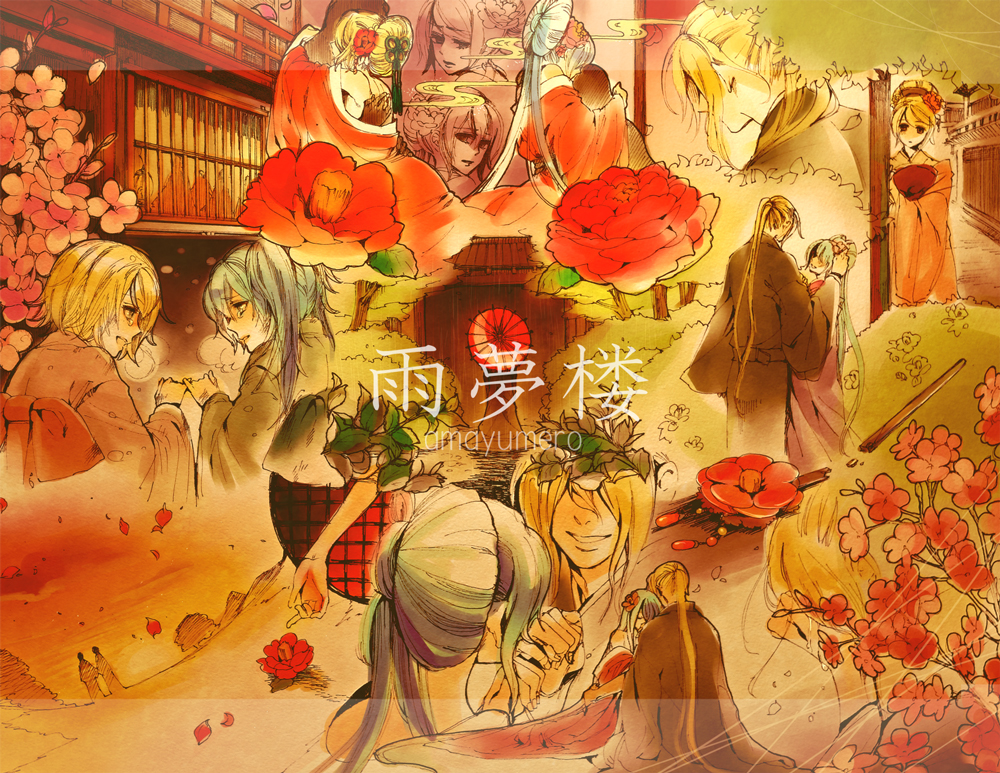 ---
Title: Rain Dream Tower | Ama Yume Rou | 雨夢楼
Composed by Hitoshizuku-P
Original Vocal by Kagamine Rin, Kagamine Len & Hatsune Miku
Piano Arranged by
Transcribed by
Download 

Other links:
Listen Here! Niconico | YouTube | ENG SUB! 
MP3 Player:

Description: "The fleeting words "I will go to meet you, please wait"
Although the season has elapsed and cycled, we have become adults,
I am still believing, and waiting―" Author's Comment
A song about two courtesans (Rin and Miku) in pre-modern Japan that had made a promise to each other as children to be together forever; however, a man (Len) comes along, whom both women fall in love with. Because he can only "buy" one of them, he chooses the prettier one (Miku), pressumably due to worry about his peers, or because the other one had a contract. She then leaves her friend and promises to return, but doesn't fufill her promise and leaves her friend all alone, wishing none of it had never happened. Len's song, Dark Tower Love, reveals that although he loved both of them, he felt puppy love for Miku and real love for Rin. However he not allowed to buy the woman he loves because she's bound to the brothel by a limited contract, he resolves to leave her and return when the contract has ended.
---
If you want to remove the sheet/midi in this site. And also tell me if you are the owner so that I will know. Email me here at my CONTACT.
---